⇑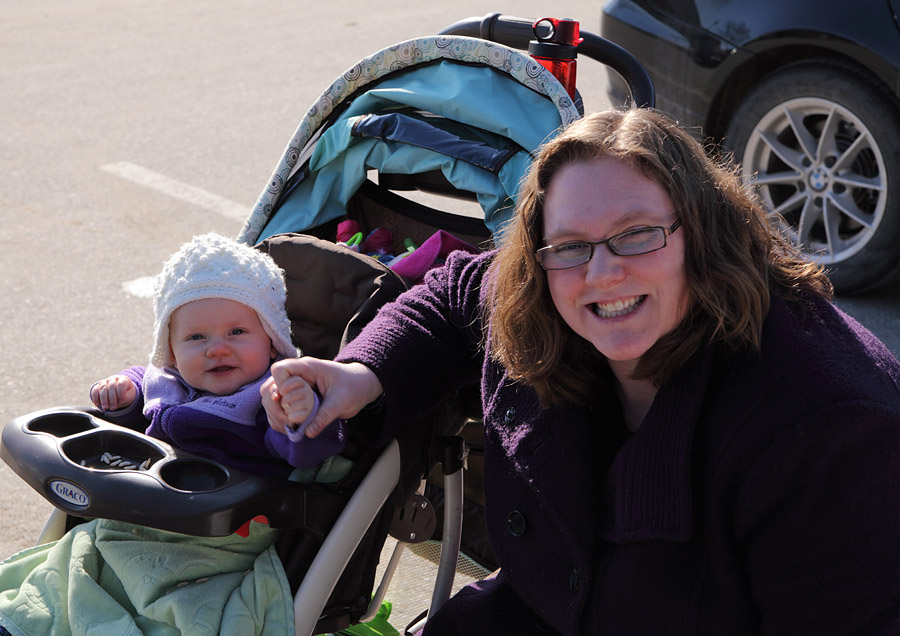 For Family Day this year we decided to go to the Wellington County Museum & Archives for a special event to recognize Black History Month. This year they had blues musicians Braithwaite and Whiteley perform songs and tell stories about the Underground Railroad. It was a really good presentation, and the songs and stories were very interesting.
The museum was absolutely packed, so we had to sit at the back, but at least we were able to get a quick exit with Aila once the presentation was over. Aila enjoyed the songs and was very well behaved. The volunteers were very impressed.
Technical details: This photo was taken with my 5D Mark II + Tamron 28-75 at 62mm, ISO 100, f/8 for 1/160th of a second.
Comments
I always enjoy your informative links! :)
-- Mum at 11:05pm, Tuesday February 21, 2012 EST
Cuties!!
-- Susan at 2:40pm, Wednesday February 22, 2012 EST
Comment On This Picture
POTW - Photo Map - Home - Feedback

Hosted by theorem.ca