⇑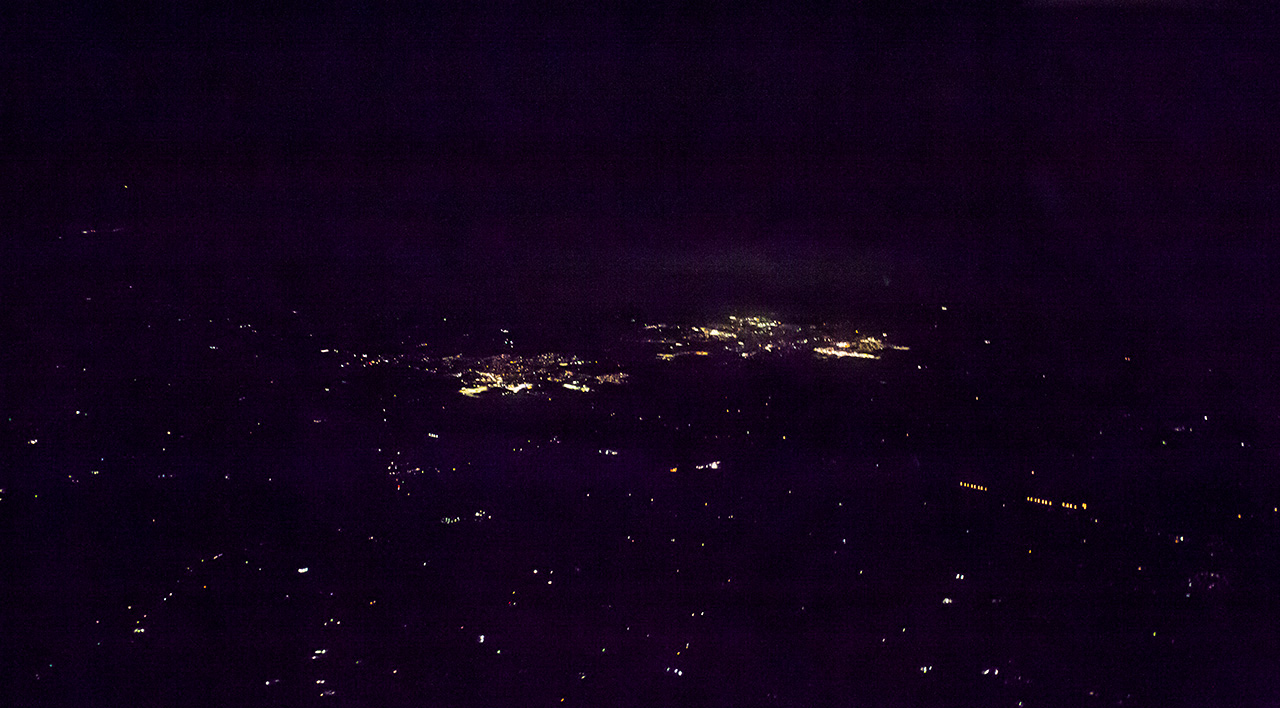 On my flight back from San Francisco to Toronto, I got a seat on the left side of the plane so that I would have a chance of seeing Elora as we flew past. Luckily, it was a clear night so I was actually able to see it! Our flight path was a little further south than I was hoping for, but I still managed to get this long distance photo of Elora and Fergus. My house is somewhere in the dark area between the two towns.
Taking a photo out of an airplane window at night is a little challenging. I couldn't use my telephoto lens to zoom in because there was not enough light. I had to use my wide angle so that I could use a slower shutter speed. I also had to try to minimize the amount of internal reflections from the several panes of glass in the window. Although the cabin was fairly dark, there is still a lot of light that can be picked up, especially when trying to do a high ISO long exposure shot.
Technical Details: This photo was taken with my 5D Mark II + EF 17-40L at 40mm, ISO 25600, f/4 for 1/10th of a second.
POTW - Photo Map - Home - Feedback

Hosted by theorem.ca