⇑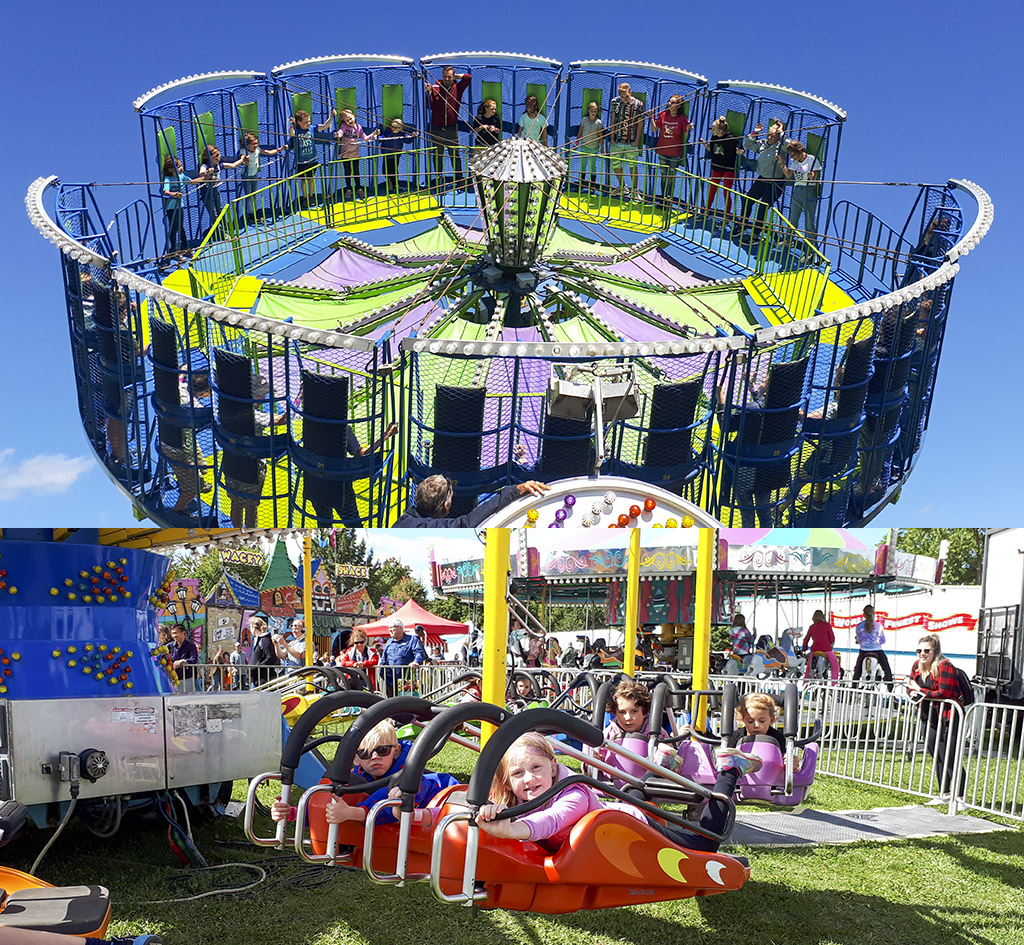 I took Kai and Aila to the Fergus Fall Fair this year. We bought them full passes so they could go on as many rides as they liked. This year Kai had a lot of fun trying the more "advanced" rides.
Kai and Aila went on the spinning ride pictured here three or four times in a row, leaving me and the other parents shaking our heads in disbelief.
Technical Details: These photos were taken with my Samsung A5.
POTW - Photo Map - Home - Feedback

Hosted by theorem.ca