⇑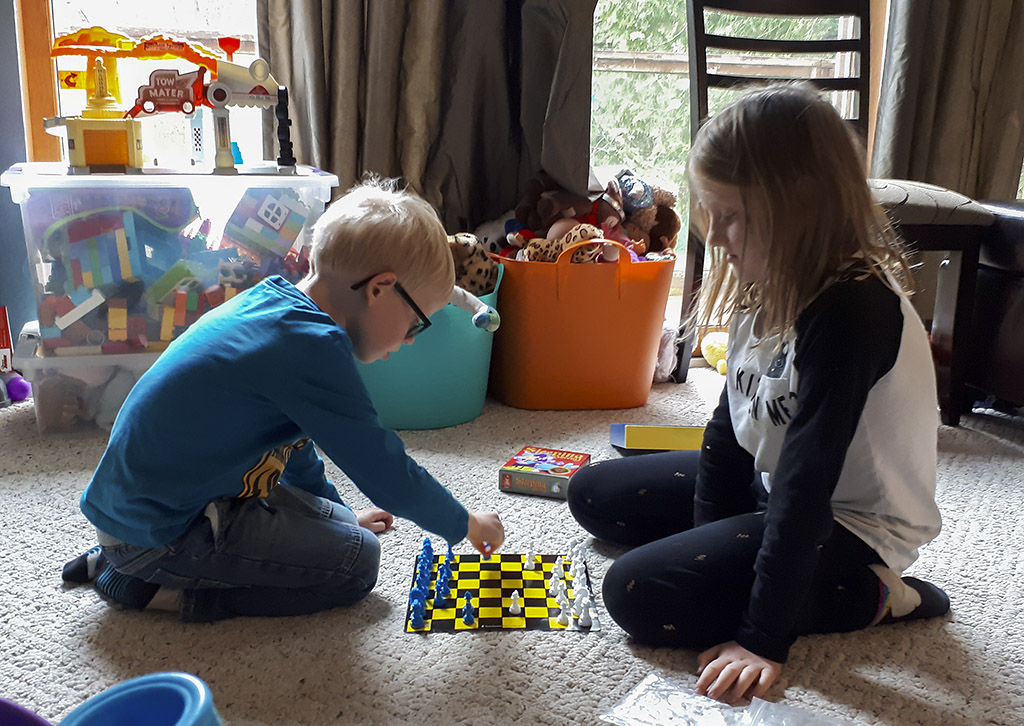 I'm still a little dumbfounded that this happened. Out of all the games we have in the house, Aila latched on to chess! She even taught Kai how to play, and on more than one occasion I have caught them playing against each other.
I guess it just speaks to the classic and timeless nature of this game. I was never really a chess person myself, but I think I might have to brush up soon if this continues.
Technical Details: This photo was taken with my Samsung A5.
POTW - Photo Map - Home - Feedback

Hosted by theorem.ca