⇑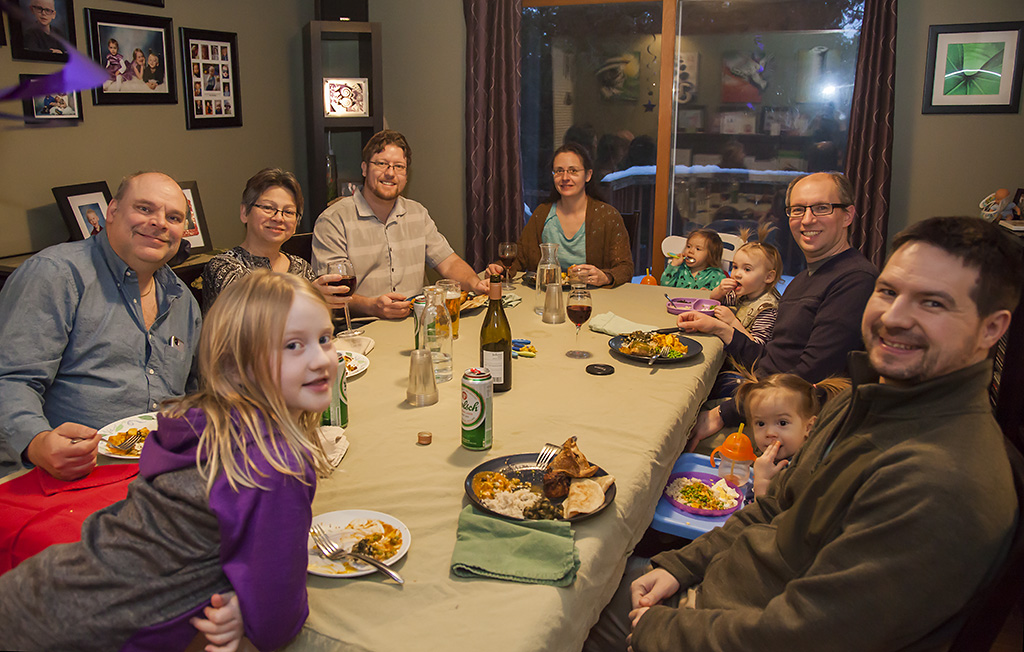 We had a little dinner party in February with some of our friends. In total there were 8 adults and 9 kids, so it was hard to get a photo of everyone, but here is a picture that Angela took during dinner.
Ken and Laura Lee arranged for family photos of everyone and had them printed and framed for us afterwards, so that was really cool!
Technical Details: This photo was taken by Angela with my 5D Mark II + EF 24-105L at 24mm, ISO 3200, f/4 for 1/100th of a second.
POTW - Photo Map - Home - Feedback

Hosted by theorem.ca