⇑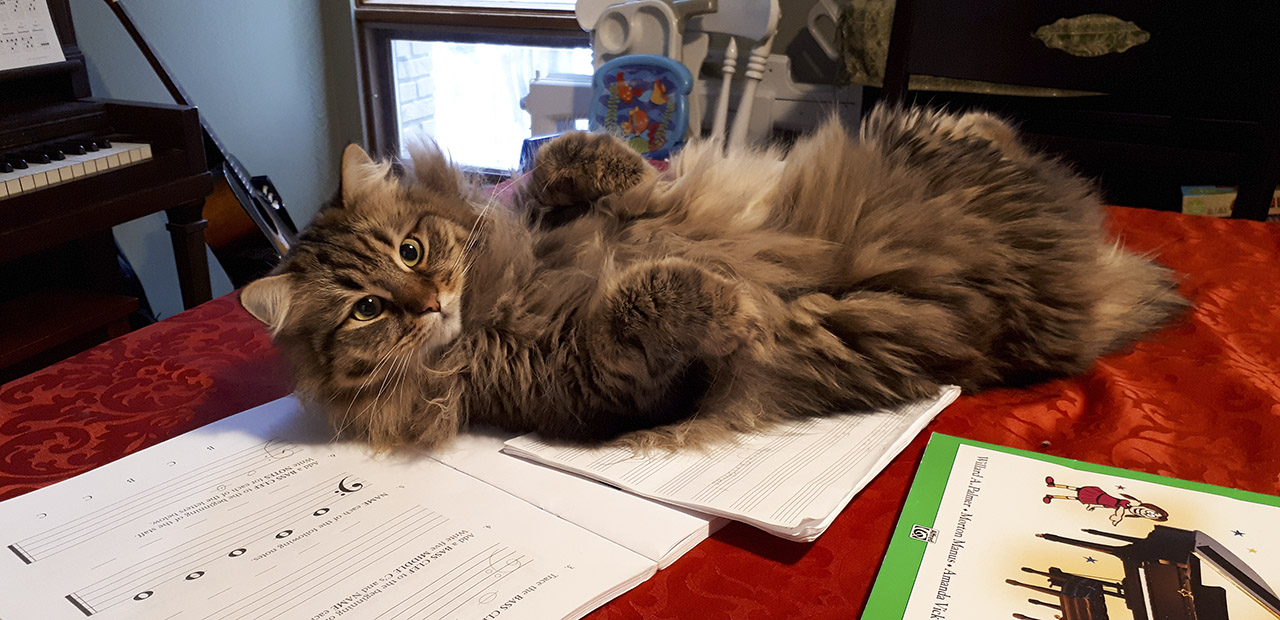 I haven't been posting very many cat pics lately. Luna is no longer a little kitten. She is now a big furball!
I caught her lounging on Aila's piano books the other day and snapped this photo with my cell phone.
Technical Details: This photo was taken with my Samsung A5.
POTW - Photo Map - Home - Feedback

Hosted by theorem.ca