⇑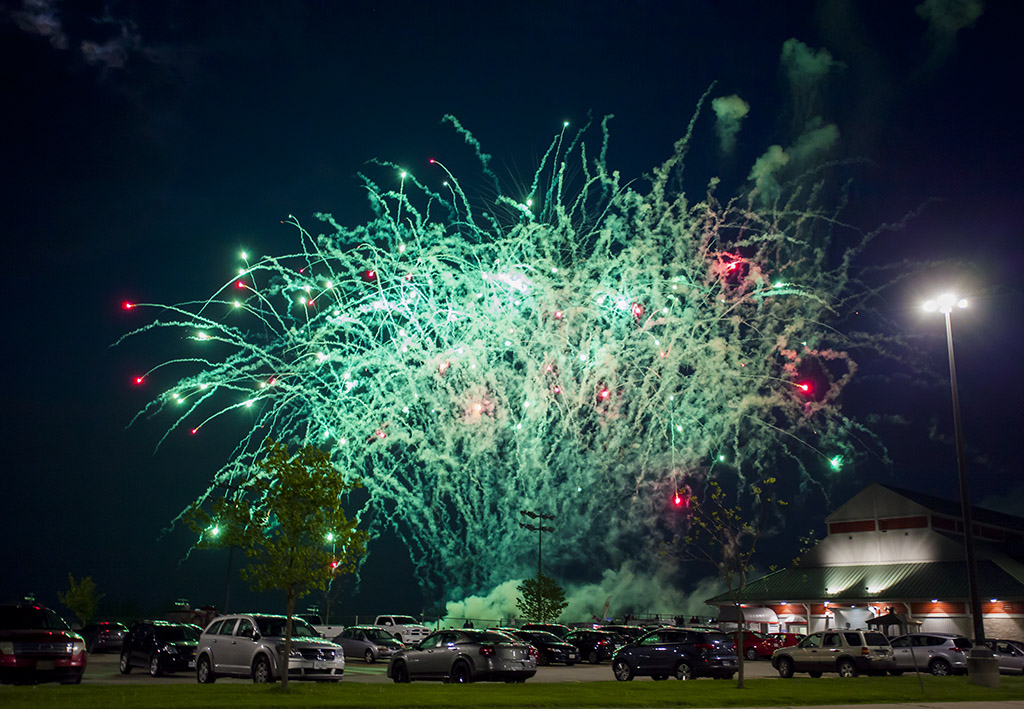 The Victoria Day fireworks almost got rained out this year. We headed to the racetrack early so that Aila could join her Highland Dancing group to dance for the festivities. After that, we got set up on our usual hill to watch the fireworks, but a big rain cloud came so we retreated to our van in the parking lot. Then, just as it got dark the rain stopped and we put a blanket out in front of the van so that we could see the show.
We had a great view from the parking lot! I took this picture without a tripod... and I think it looks really neat with the cars and the casino in the foreground.
Technical Details: This photo was taken with my 5D Mark II + EF 17-40L at 36mm, ISO 3200, f/4 for 1/30th of a second.
POTW - Photo Map - Home - Feedback

Hosted by theorem.ca