⇑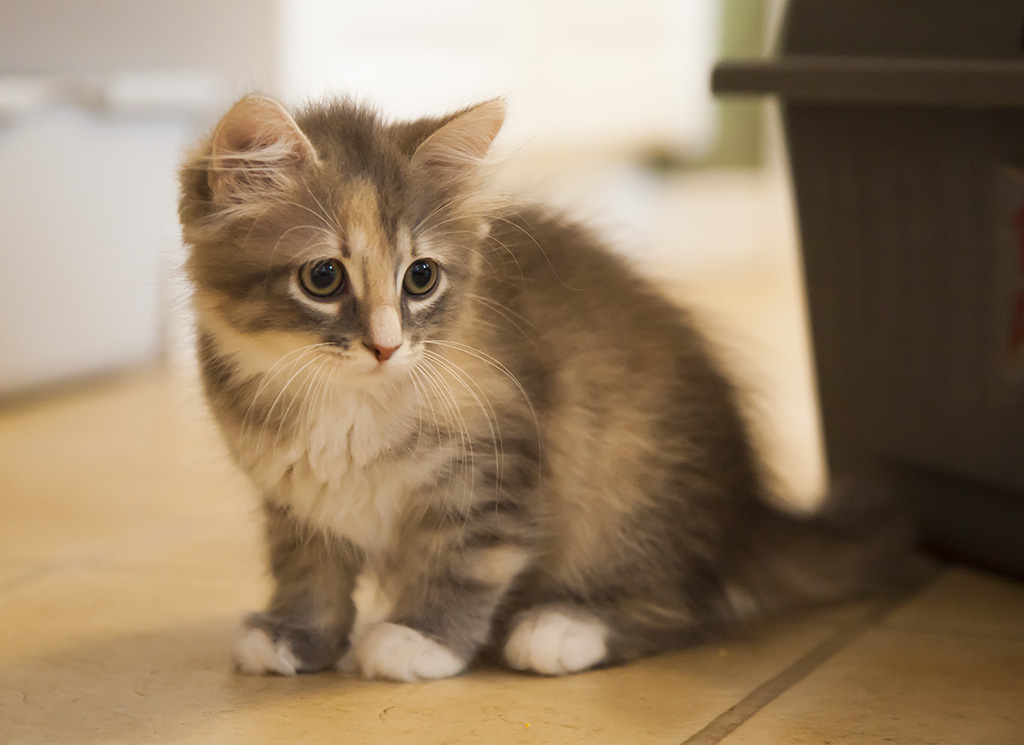 Introducing Star! After Poppy's sudden (but predicted) death, we contacted our breeder and she just happened to have a fresh litter of kittens that we could choose from.
We chose a little kitten with a patchy pattern on her face. The breeder describes her colour pattern as a "Blue Torbie". I think Aila saw something in the pattern of the patches on her face, and she named her "Star".
On June 20th I took the morning off and pulled Aila out of school to drive to the Woodstock area to pick Star up. This is one of the first photos I took when we got home that day.
So far Star is settling in very nicely, with almost no adjustment period. She is a very playful kitten, and seems to have a lot of energy.
Technical Details: This photo was taken with my Canon 5D Mark II + EF 24-105L at 105mm, ISO 3200, f/4 for 1/160th of a second.
POTW - Photo Map - Home - Feedback

Hosted by theorem.ca