⇑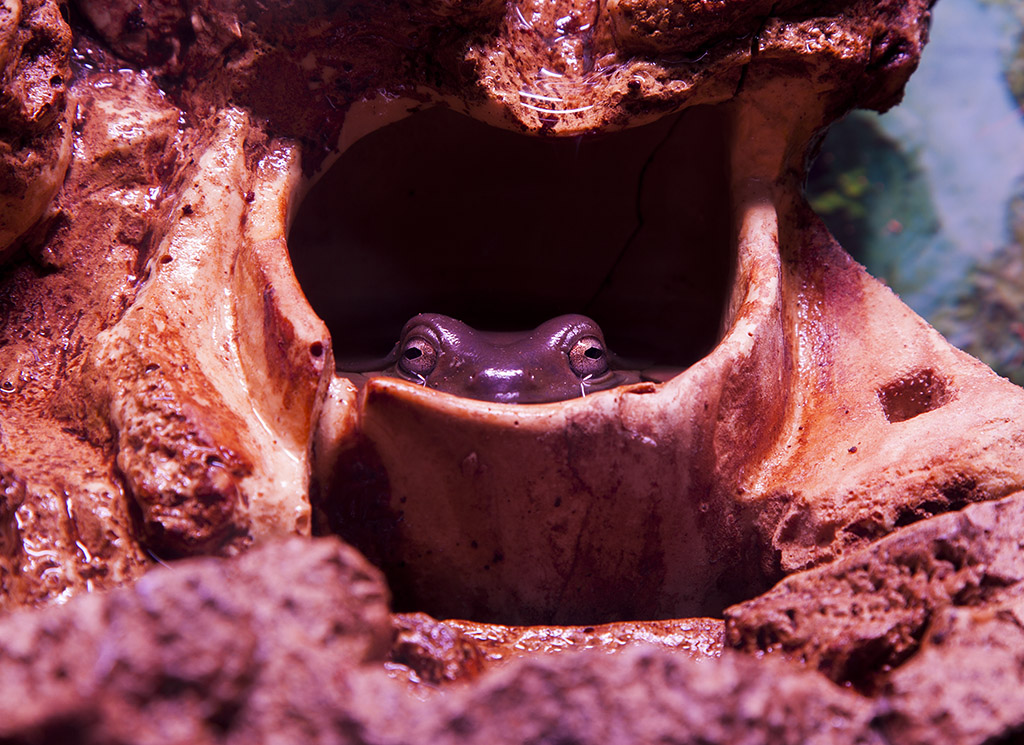 It has been a while since I've taken a picture of Freddie. The other day I caught him lurking in the waterfall and peeking out over the edge.
Both frogs are still doing well. They are getting a little less attention now that there are three kids and a cat in the house, but luckily they are pretty content just to hang around and eat the occasional cricket.
Technical Details: This photo was taken with my 5D Mark II + EF 24-105 L at 105mm, ISO 100, f/11 for 10 seconds.
POTW - Photo Map - Home - Feedback

Hosted by theorem.ca