⇑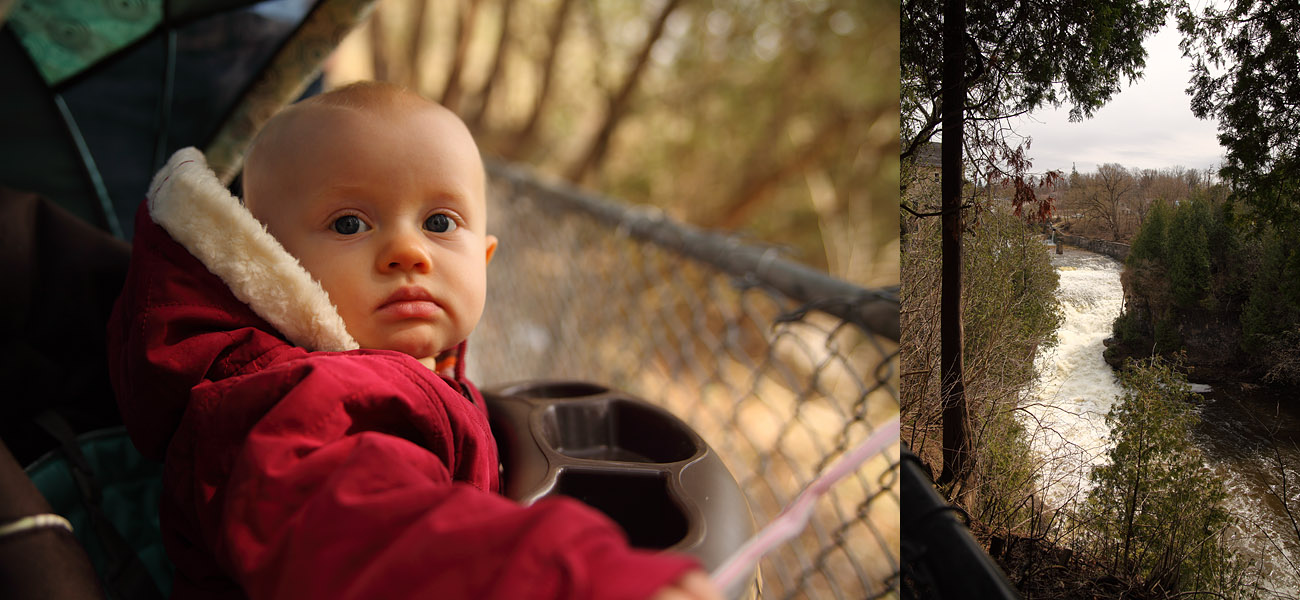 Aaron Lee came to visit us this past weekend. It was his first time meeting Aila in person, so that was exciting. On Saturday, while Angela was out, Aaron and I took Aila for a walk into town to get a drink and see the sights.
The Elora Mill is closed for renovations, so we couldn't go to the normal lookout spot. However, just up the road there is a trail that goes along the beginning of the gorge, so we took the stroller off-roading to see what we could find.
This is the view from the beginning of the trail. There was a spot where we could roll right up to the fence so that Aila could have a look at the falls. She didn't seem overly excited by the view, but it was a nice day and she enjoyed being outside.
Technical details: This photo was taken with my 5D Mark II + Tamron 28-75 at (40mm, 28mm), ISO 100, (f/2.8, f/8) for (1/200th, 1/320th) of a second.
Comment On This Picture
POTW - Photo Map - Home - Feedback

Hosted by theorem.ca