⇑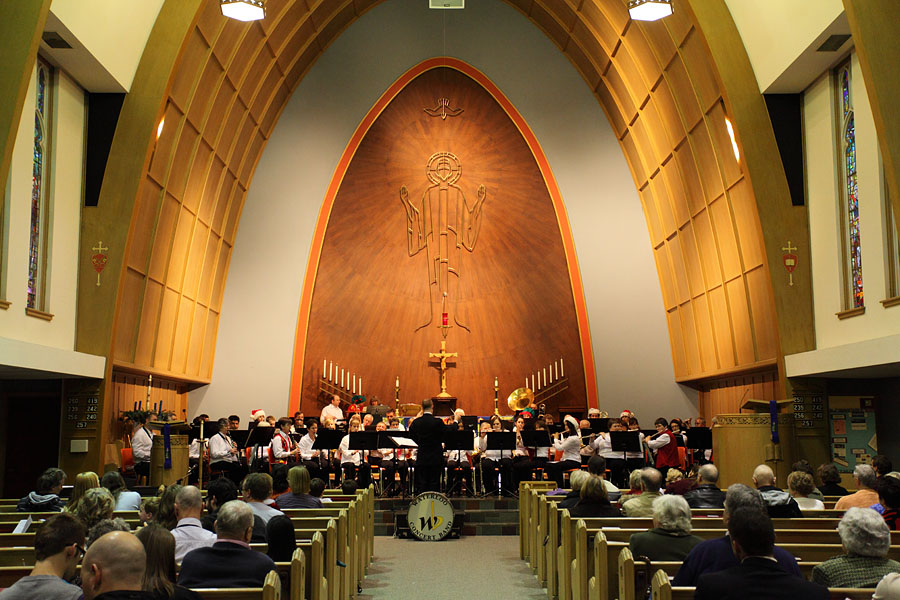 After visiting the Pioneer Village, we headed up to Waterloo to take in a modern Christmas concert by the Waterloo Concert Band It was my first time as an audience member, so I had the opportunity to take a photo of the band while it was playing. I never realized how impressive the stage looks at St. John's Lutheran Church from the middle of the room.
The concert was very nice, and the band sounded great. I can't wait to start playing with them again in the new year. Aila enjoyed the concert too, although she slept through the first few tunes. It was a great way to start off the Christmas season!
Technical details: This photo was taken with my 5D Mark II + 17-40L at 40mm, ISO 1600, f/4 for 1/60th of a second.
POTW - Photo Map - Home - Feedback

Hosted by theorem.ca