⇑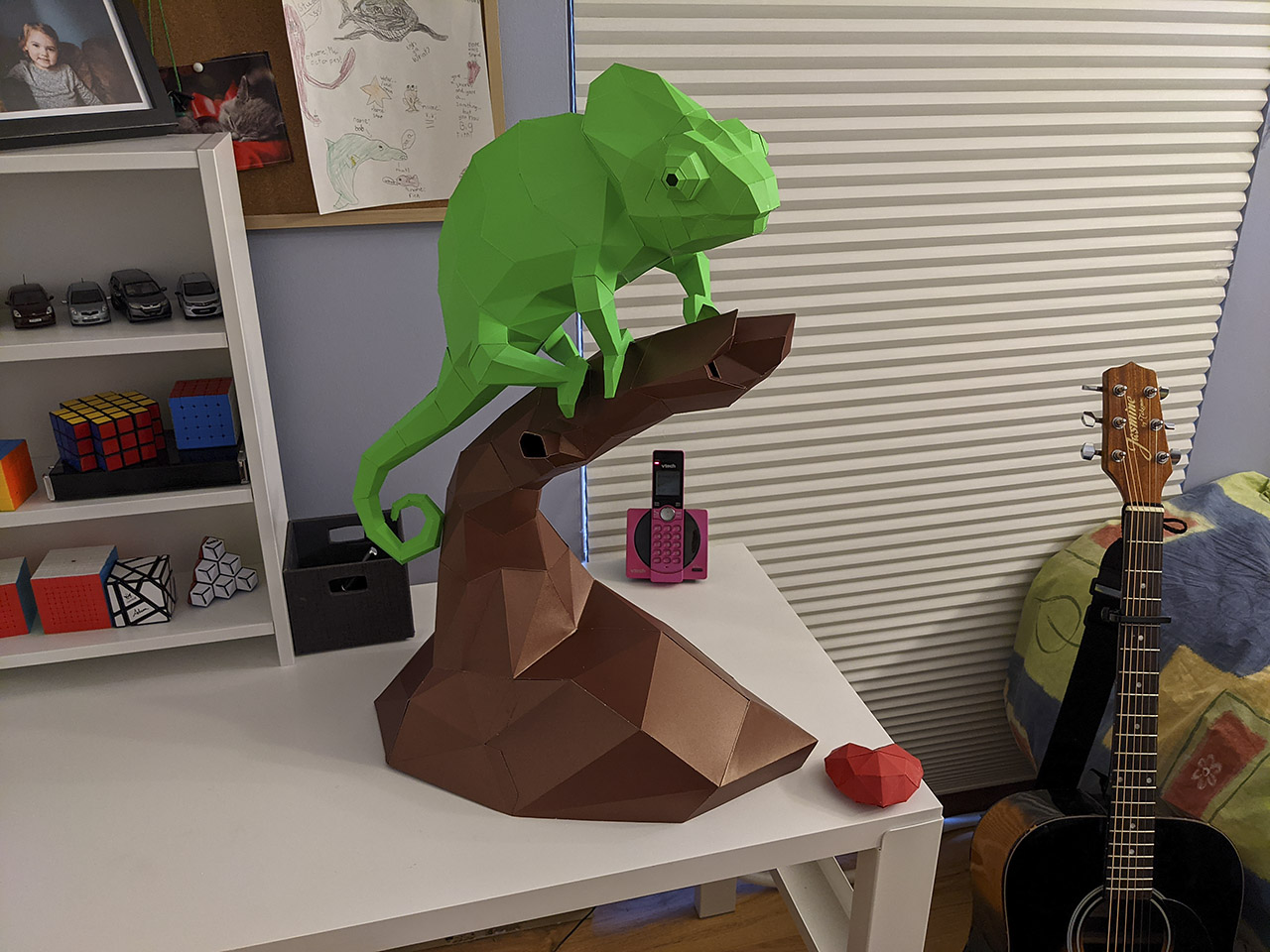 Part of Google's "work from home Christmas party in a box" was a Papercraft Chameleon model. Well, not everyone got a Chameleon, but I did. I spent quite a bit of time putting this together over the break. I think it turned out well, and I have some advice for anyone who is thinking about attempting one of these models:
Use a glue that is super tacky. Google provided some Aleene's Original Tacky Glue, and quite frankly I would have given up almost immediately if it wasn't for this stuff. Even with the tacky glue, I had to hold joints together for a long time (1-3 minutes) before the glue set enough for me to be able to let go.
If I ever build another model like this, I will seriously consider using only super glue.
The instructions gave some estimate like 6-8 hours to build. No way. Budget for way longer.
In order to speed up the build process, I tried to work on 4-5 sections at the same time in parallel. That way I could glue one joint on section 1, hold for a minute, then glue one joint on section 2, hold for a minute, checking back on section 1 to make sure it hadn't come apart, and repeat for sections 3-5. Then by the time I got back to section 1, it was pretty much guaranteed to be dry enough to put pressure on the glued joint so that I could glue another joint.
Technical Details: This photo was taken with my Pixel 4.

POTW - Photo Map - Home - Feedback

Hosted by theorem.ca