⇑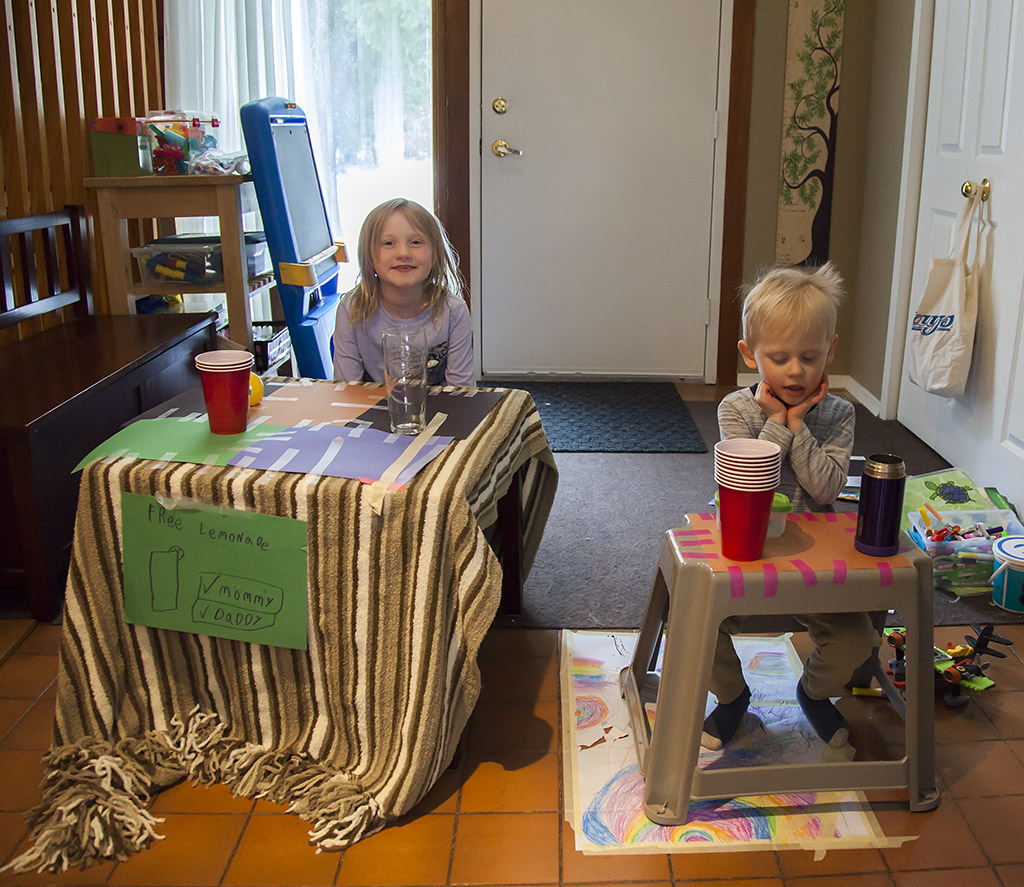 The kids got bored one day and decided to make a lemonade stand. Aila helped Kai and they did everything by themselves, including making the lemonade, using water, lemon juice, and dissolving some candies they found in the baking supplies.
Despite what the sign says, Aila still charged me for the lemonade.
Technical Details: This photo was taken with my 5D Mark II + EF 24-105L at 24mm, ISO 3200, f/4 for 1/200th of a second.
POTW - Photo Map - Home - Feedback

Hosted by theorem.ca