⇑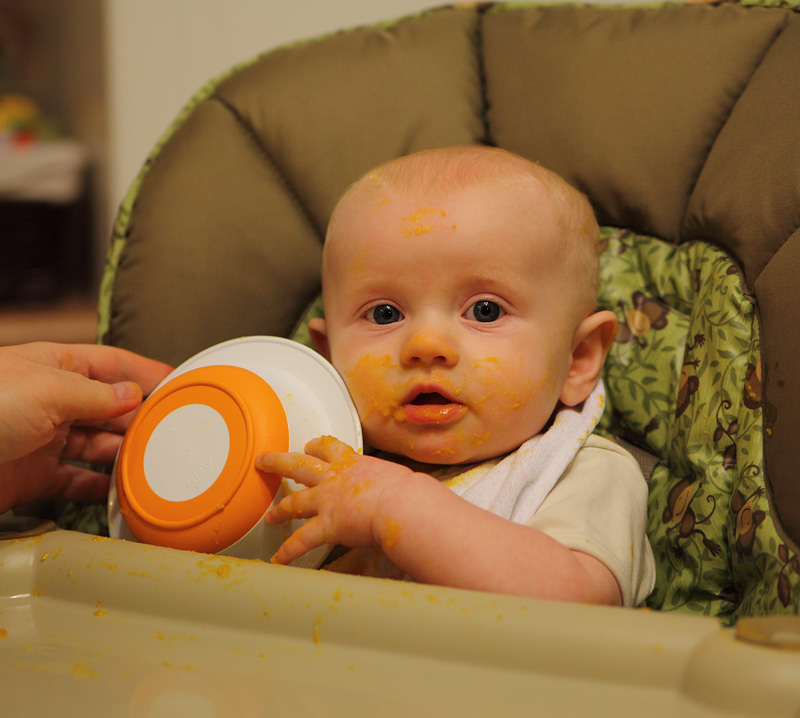 Aila started eating food a few weeks ago. For those who haven't seen it, you can witness her first meal on YouTube. (If you have a fast internet connection, crank it up to 1080p and watch in full screen mode!) Since then, she has started enjoying food more.
Butternut squash is her favourite now, even though she had a hard time with it at first. This photo was taken at the end of a meal when she decided to try to lick the bowl clean.
Technical details: This photo was taken with my 5D Mark II + Tamron 28-75 at 75mm, ISO 800, f/2.8 for 1/160th of a second.
Comment On This Picture
POTW - Photo Map - Home - Feedback

Hosted by theorem.ca