⇑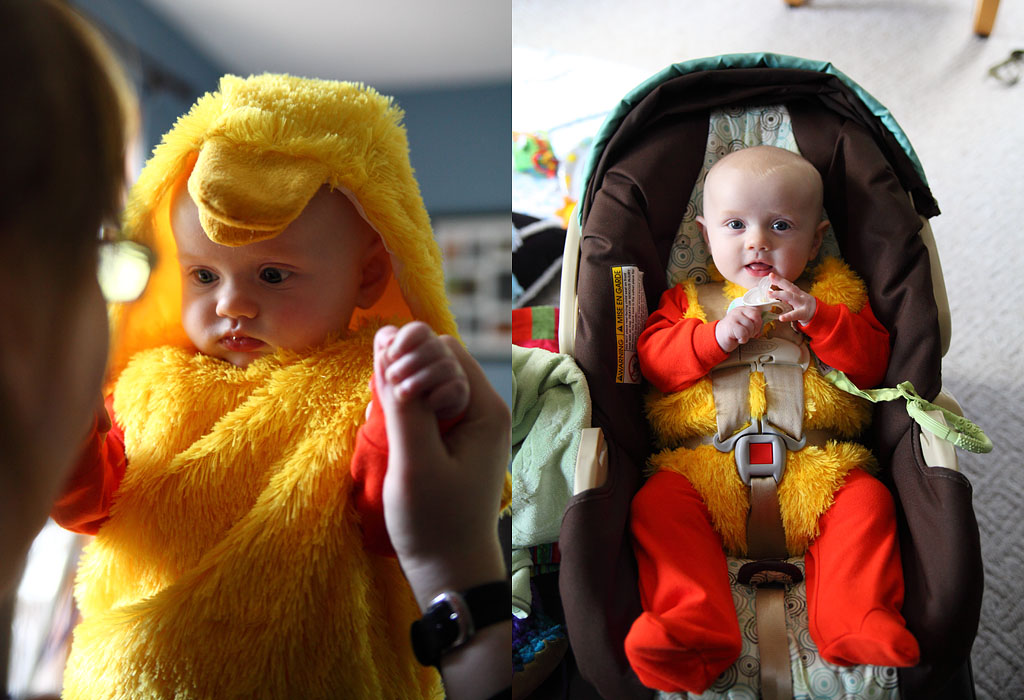 Aila's first Halloween! We went to a Halloween party at Kim & Joe's house this weekend, and Aila dressed up as a duck. She patiently waited as we dressed her up, and then she looked so cute all buckled into her car seat that I couldn't resist taking a picture.
Aila had a good time at the party, although her duck outfit was a little warm so she had to ditch the costume halfway through.
Technical details: These photos (left, right) were taken with my 5D Mark II + Tamron 28-75 at (51mm, 38mm), ISO 1600, f/2.8 for (1/200th, 1/160th) of a second.
Comment On This Picture
POTW - Photo Map - Home - Feedback

Hosted by theorem.ca