⇑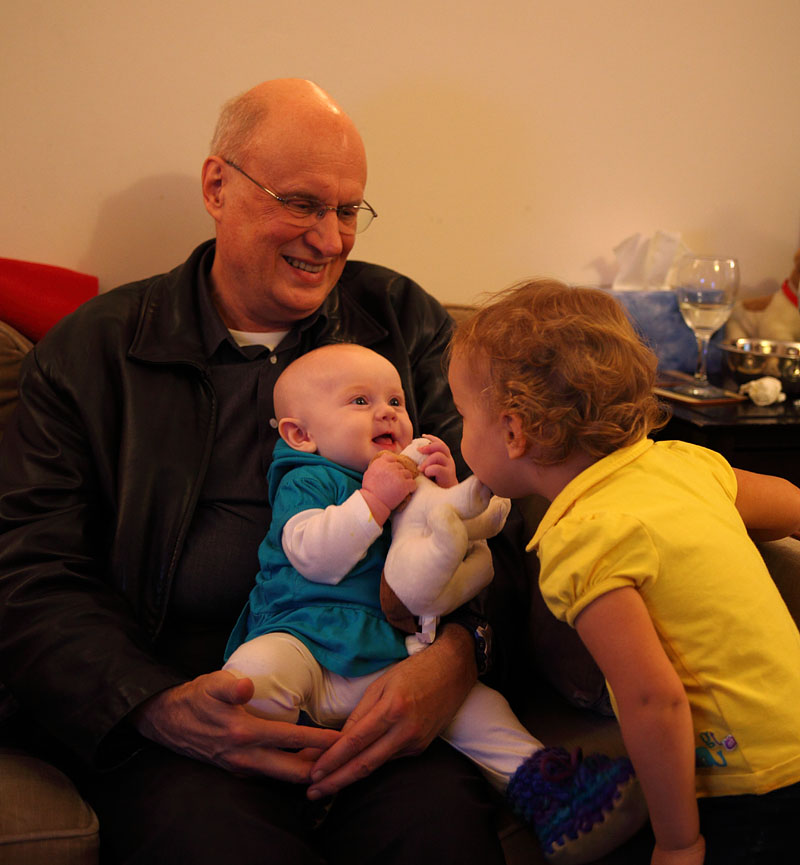 We had a lot of fun at Zoe's birthday party. Fiona is also growing up fast. She was fascinated by Aila, and kept giving her stuffed animals to play with. Aila loved all of the attention!
This is a photo of Poppa holding Aila while Fiona amuses her.
Technical details: This photo was taken with my 5D Mark II + Tamron 28-75 at 47mm, ISO 1600, f/2.8 for 1/30th of a second.
Comments
Fiona really loved "playing" with Aila! 
-- Jenny at 9:53am, Tuesday October 25, 2011 EST
Comment On This Picture
POTW - Photo Map - Home - Feedback

Hosted by theorem.ca