⇑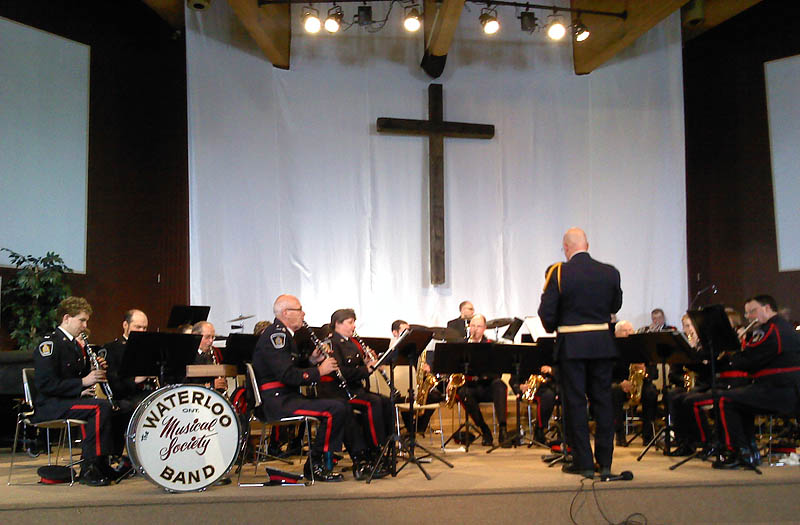 This spring the Waterloo Concert Band had a special joint concert with the Ceremonial Band of the Waterloo Regional Police Service. Rogers Television was there filming us, so we actually got mentioned on Grand River Living. Watch it on YouTube!
I took this picture from the audience while the Police Band was playing. We had our old "Waterloo Musical Society" drum up on the stage left, and they had their drum up on stage right, but I couldn't get a good shot of it since I was closer to this side. Also, I forgot to bring my camera, so this was taken with my cell phone.
It was a fun concert, and there were more people in the audience than it looks like from the TV footage. The first few rows of pews were empty, which was unfortunate.
Technical details: This photo was taken with my LG Pop.
Comment On This Picture
POTW - Photo Map - Home - Feedback

Hosted by theorem.ca