⇑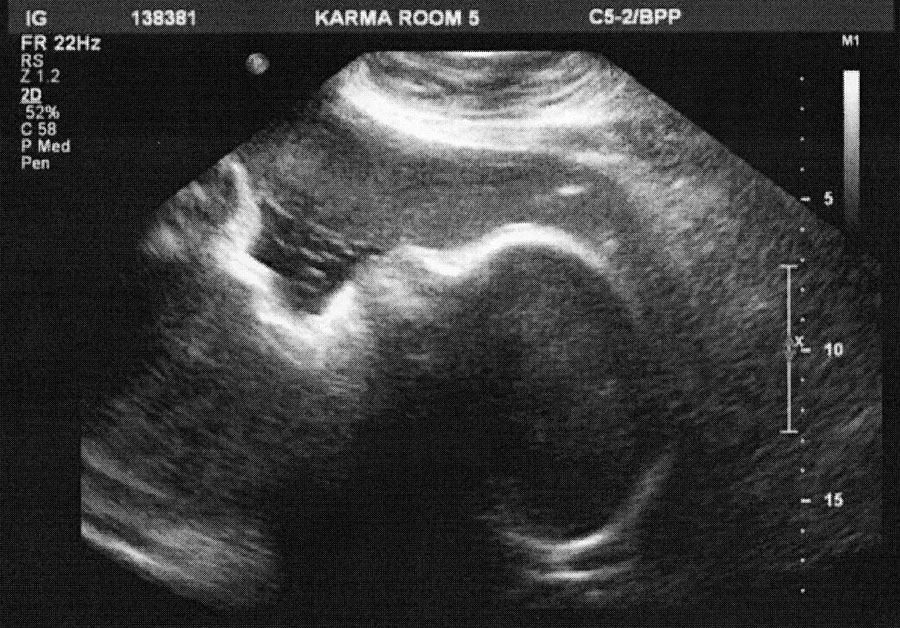 I am clearly way behind on my POTW... 5 weeks behind. I still plan to catch up, but probably not before the baby is born. Speaking of which, we had a late ultrasound on Monday this week (March 21st), at 35 weeks. You can compare it to our 20 week ultrasound to see a huge difference in the baby's size! Everything is going really well. The baby is getting into position, she's in the 82nd percentile in terms of size, and the placenta is up high and out of the way!
The sad news we found out today is that our student midwife Gina is graduating and moving to Winnipeg, so she won't be around when the baby is born. Over the next few weeks we will have to get to know our two main midwives better, but it is hard since Gina has been the main person at every appointment, and up until now the main midwives, Carol and Heather, have only been coming in at the end of appointments to briefly check on things.
That is my baby update. At our appointment today Angela received a binder of medical information that she is supposed to take with her whenever she goes out of town, just in case she goes into labour. That is really driving it home to us that we will most likely have a baby sometime in the next five weeks!
Technical details: This photo was taken by some technician using fancy equipment.
Comments
Nice baby. :) 

I'm glad to hear that everything is going well! Very exciting!
-- Alix at 9:36pm, Thursday March 24, 2011 EST

Wow what a great image, I can't believe this is happening so soon! Best wishes
to you and Angela, can't wait to meet her :)
-- Susan at 9:55pm, Thursday March 24, 2011 EST
She's beautiful!  So exciting.	
Sorry about Gina leaving.  I hope Angela gets
to know the other midwives now.  
-- Mum at 10:47pm, Thursday March 24, 2011 EST
Comment On This Picture
POTW - Photo Map - Home - Feedback

Hosted by theorem.ca